StripHiLo is a card game you play with a live Chathost; you are playing for the removal of her clothes. The game uses a standard deck of 52 playing cards (Jokers are not included!), and consists of several rounds. Every round, you and the Chathost start with one open card each. You will be dealt more cards alternately and you need to guess if the next card will be higher or lower than the previous one.
The Interface:
You will see your cards at the top of the playing screen, and your opponent's right below them.
Summary Of The Rules:
At the bottom you will see whether your Chathost's last guess was correct or not.
The order of the cards is Ace (lowest), 2, 3, 4, 5, 6, 7, 8, 9, 10, Jack, Queen, King (highest).
When the Chathost loses a round, she will remove an item of clothing, until there are no clothes left to remove. If you lose, the round is restarted. Once you have successfully removed all Chathosts' clothing, you may continue your Video Chat, or play again.
Please be aware that StripHiLo is an adult card game and not intended for playing or viewing under any circumstances by individuals under the age of 18.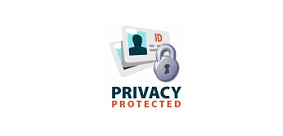 Control what your children are exposed to on line.
NetNanny
|
CyberPatrol
|
SurfWatch
|
CyberSitter
|
SafeSurf
Play Live Strip Poker is an adult web site featuring HiLoStrip Poker. In our members area you can setup Strip Poker sessions with over 300 Beautiful Amateur Girls via the adult game called HiLoStrip. Here you'll find horny hilo strip poker girls and you can search for adult live content. The best part about playing Live Strip Poker is the hilo strip poker amateur chat and stripping hilo sex videos! Some of the best Webcam Porn on the net! Get inside, choose your girl and try to strip her. No where else will you find such exclusive and so many beautiful girls 24/7 as at HiLoStrip.com. And nothing is pre-recorded! It's all one-on-one and 100% Live.
ENTER HiLoStrip.com